Superheroes at OdySea Aquarium
This event has passed.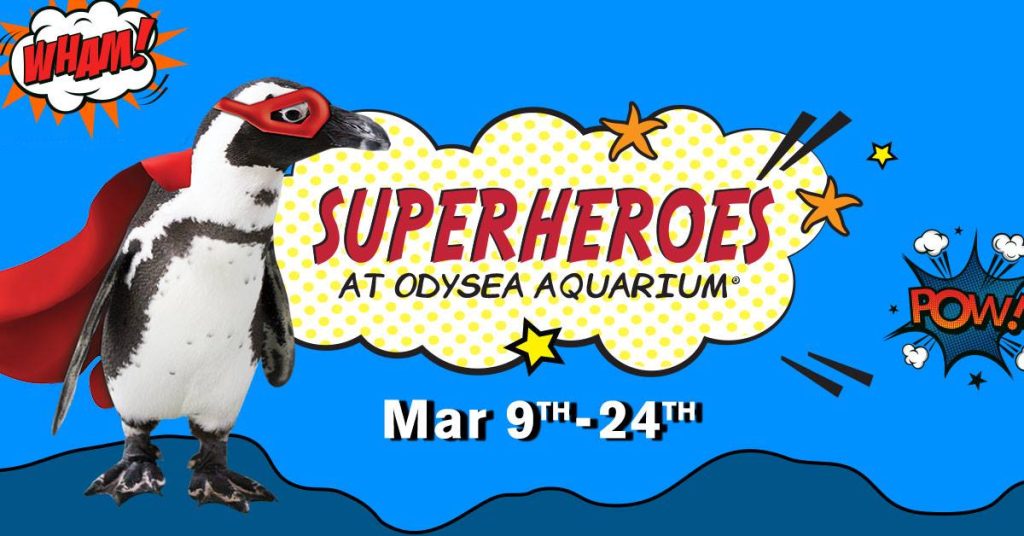 OdySea Aquarium
9500 E Via De Ventura, Suite A-100
480-291-8000
Saturday March 9, 2019
Holy Batfish! It's a Superhero take over at OdySea Aquarium, March 9th through 24th. Join us for Pows, Bams, and Whams of excitement for everyone!
• Meet your favorite Superheroes like Captain Marvel, Spider-Man and Wonder Woman to name a few
• Help defeat Professor Plastic with the Super clues Scavenger Hunt.
• Meet local Superheroes, explore Squad Cars and SWAT Vehicles, see Canine Demonstrations, and more.
• And did you know our animals have super powers too? Learn more about our Legion of Ocean Heroes such as sea turtles, sharks, eels, and more!
*Superheroes activities included with Admission