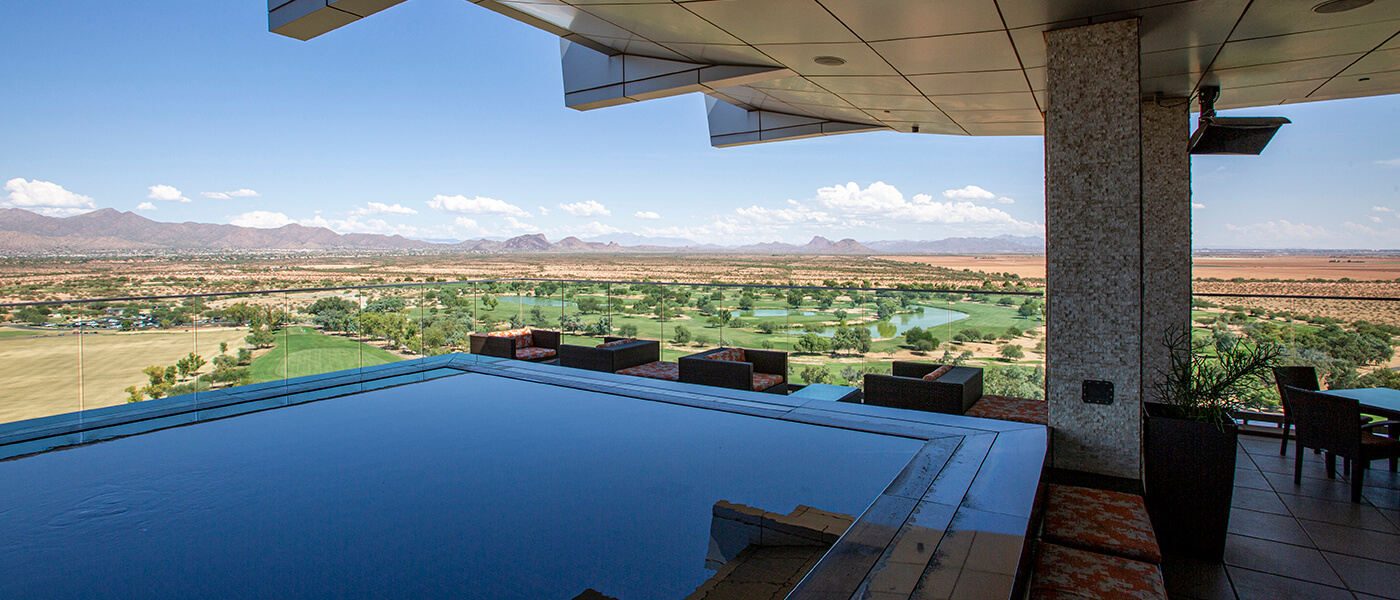 Craft Your Summer Dining Series
Orange Sky hosts a culinary series designed to create an immersion of all 5 senses for you to enjoy.
Come laugh, eat, learn, and join us for a cocktail and hands-on participation.
As the summer heats up, so will your appetite.
Talking Stick Resort will provide your experience in an air-conditioned environment on four different evenings with four different dinners.
Crafting Dry Aged Meats Dinner
June 15, 2023 |
6:30-8:30pm
Upon arrival guests will be greeted in the O Lounge with a welcome cocktail. Station will be set up with ingredients prepped to make your own meatballs. Chef to discuss dry aging while carving the bark from a ribeye and how it affects the meat; as well as ingredients, spices & flavor profiles. Once done, guests will be escorted into Chef's Room for dinner paired with a featured wine.
Menu:
Dry Aged Beef Meatballs
*Done in Lounge, hands on. Guests will mix and form their own aged beef meatballs. Kitchen to cook and serve in Chefs Room.
A selection of meatballs will be served showing the different aging of the beef.
Beef Ribeye
*2 different aged meats plated side by side to taste the difference in a 20-day dry age v 45-day dry age with sauces and sides.
Dessert
Cocktails:
Smoked cocktails
NA: Sparkling Pomegranate mocktail
Wild Game Hunt Dinner
July 20, 2023 | 6:30-8:30pm
Upon arrival guests will be greeted with a cocktail. Chef Martin to begin story of wild game and vegetable clothes line.
A variety of spices and herbs will be available for guests to choose from and create their own "Spice Blend" after learning about how each spice enhances the flavor of certain game meats. This spice rub will be used in the cooking of their final plated meal, to be served in Chef's Room paired with a featured wine.
Menu:
Wild Game and Vegetable clothesline
Antelope Striploin
Dessert
Cocktails:
Smoked station/ bacon fat washed bourbon tasting
NA: Vanilla Plum Mocktail
Sunset in Mexico Dinner
Aug. 3, 2023 | 6:30-8:30pm
Upon arrival guests will be greeted with wine or bubbles in the O Lounge. Chef begins demo of the gordita and guests will have the opportunity to fill their own gordita with a variety of cheeses / fillings that reflect a summer harvest in Mexico.
Once done guests will be escorted to the Chef's Room for dinner. Kitchen to cook and serve in the Chef's Room. Bartender will enter with a beverage cart to showcase the making of a signature cocktail to be served with dinner.
Menu:
Squash Blossom and Oaxacan Cheese Gorditas
Moulard Duck Breast & Leg sausage in Oaxacan Mole
Dessert
Cocktails:
Tequila/ mezcal tasting
NA option: Mexican pineapple water; strawberry aqua Fresca
The Great Southwest Dinner
Aug. 10, 2023 | 6:30-8:30pm
Traverse the great southwest as we introduce you to the best the desert has to offer. This tasting menu will give you the opportunity to feel like you are out in the wilderness but with your own chef in tow.
Menu:
Elk Corn Cake station
Navajo Churro Leg of Lamb station
Dessert
Cocktails
Tequila tasting
NA option: Cucumber Zucchini Agua Fresca; watermelon aqua Fresca
---
What to Expect
2 hours of hands-on learning with culinary storytellers.
Welcome cocktail and craft cocktail instruction by our experts.
Alcohol free options are available as well.
Commemorative photo of your experience to share with friends.
Meet new friends and share the experience with others.
What to Wear
Closed toe comfortable shoes as you may be standing for a little bit of time.
Short sleeve top or sleeves that can be rolled up.
If you have long hair beyond shoulder length, we recommend tying the hair up.
Because we will be serving alcoholic cocktails, identification will be required.