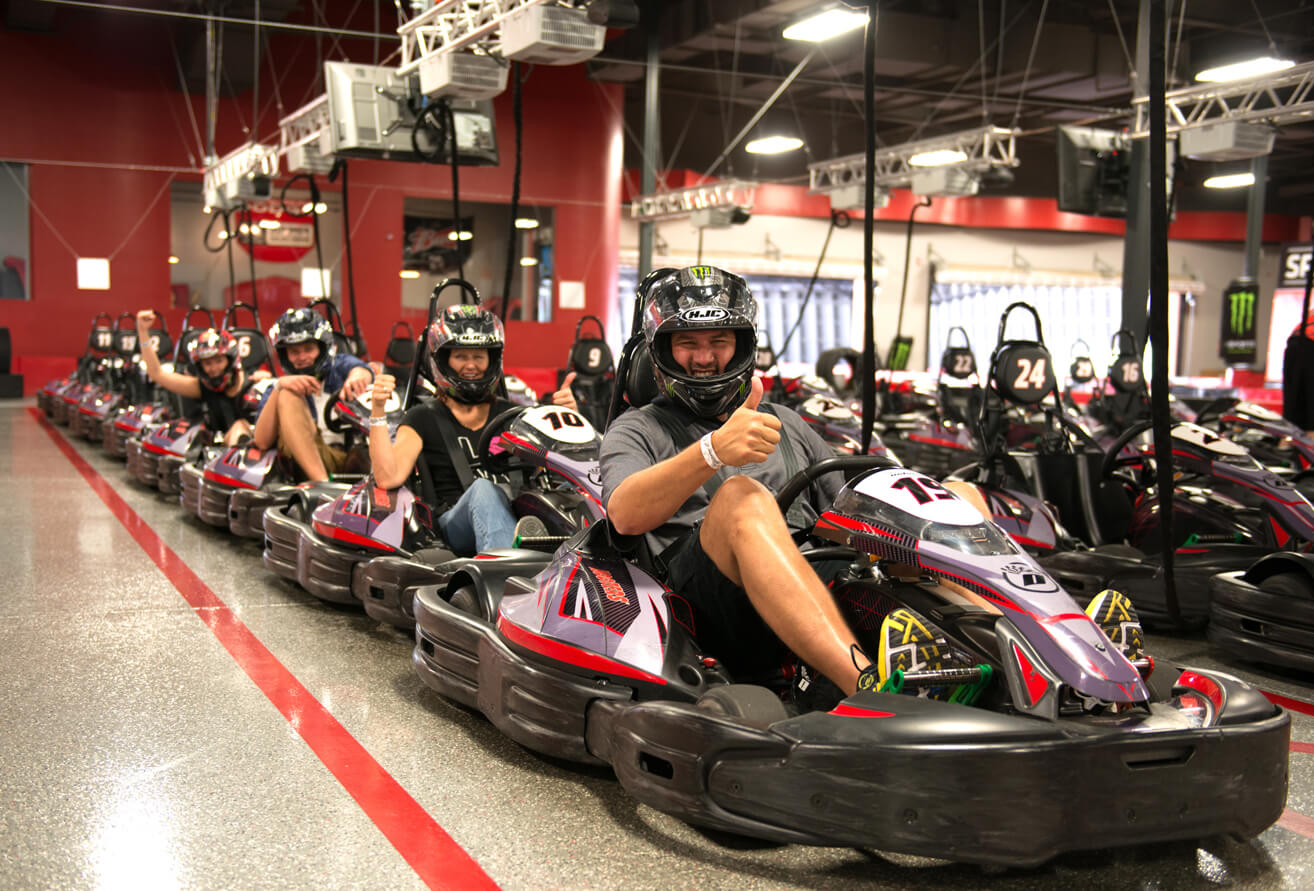 Explore More in Salt River
Salt River is truly your home-away-from-home for excitement and entertainment. Discover some of the best attractions Arizona has to offer. Grab a bite at a ball game, treat yourself to a spa day, stroll through the Southwest's largest aquarium, or the world's largest butterfly conservancy. Salt River has it all from A to Z.
TALKING STICK Entertainment district
The Talking Stick Entertainment District is your hub for adventure, proudly housing many options to stay, dine, play, and unwind. With so many things to do, you might need help deciding! We've got the top spots for you to stop.
---

What is Bam Kazam?THE HUMAN-SIZED ARCADE FROM THE CREATOR OF ESCAPE THE ROOM It's every movie you've ever loved and you are the star. It's the only place with no avatars, no controllers, you are player #1. It's the newest form of interactive entertainment. It's 60+ rooms bursting with mental…

History and culture
USS Arizona Memorial Gardens at Salt River
The USS Arizona Memorial Gardens at Salt River features a piece of the original boathouse of the USS Arizona that sank at Pearl Harbor on December 7, 1941.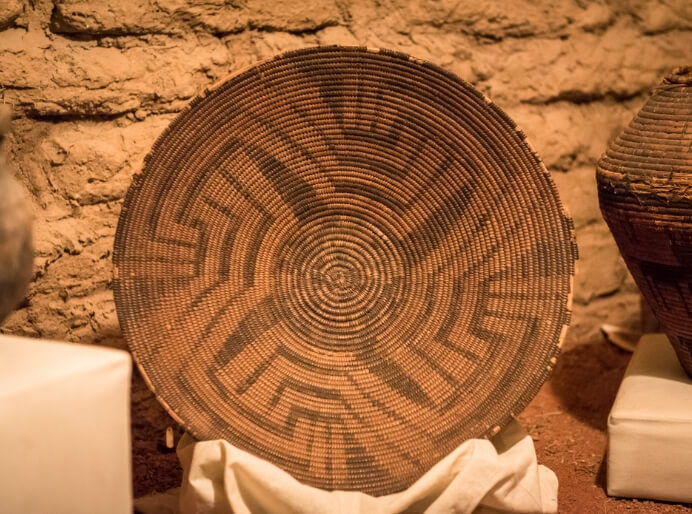 History and culture
Huhugam Ki: Museum
Explore Salt River's incredible history with artifacts and exhibits from the Pima and Maricopa tribes, celebrating past and present.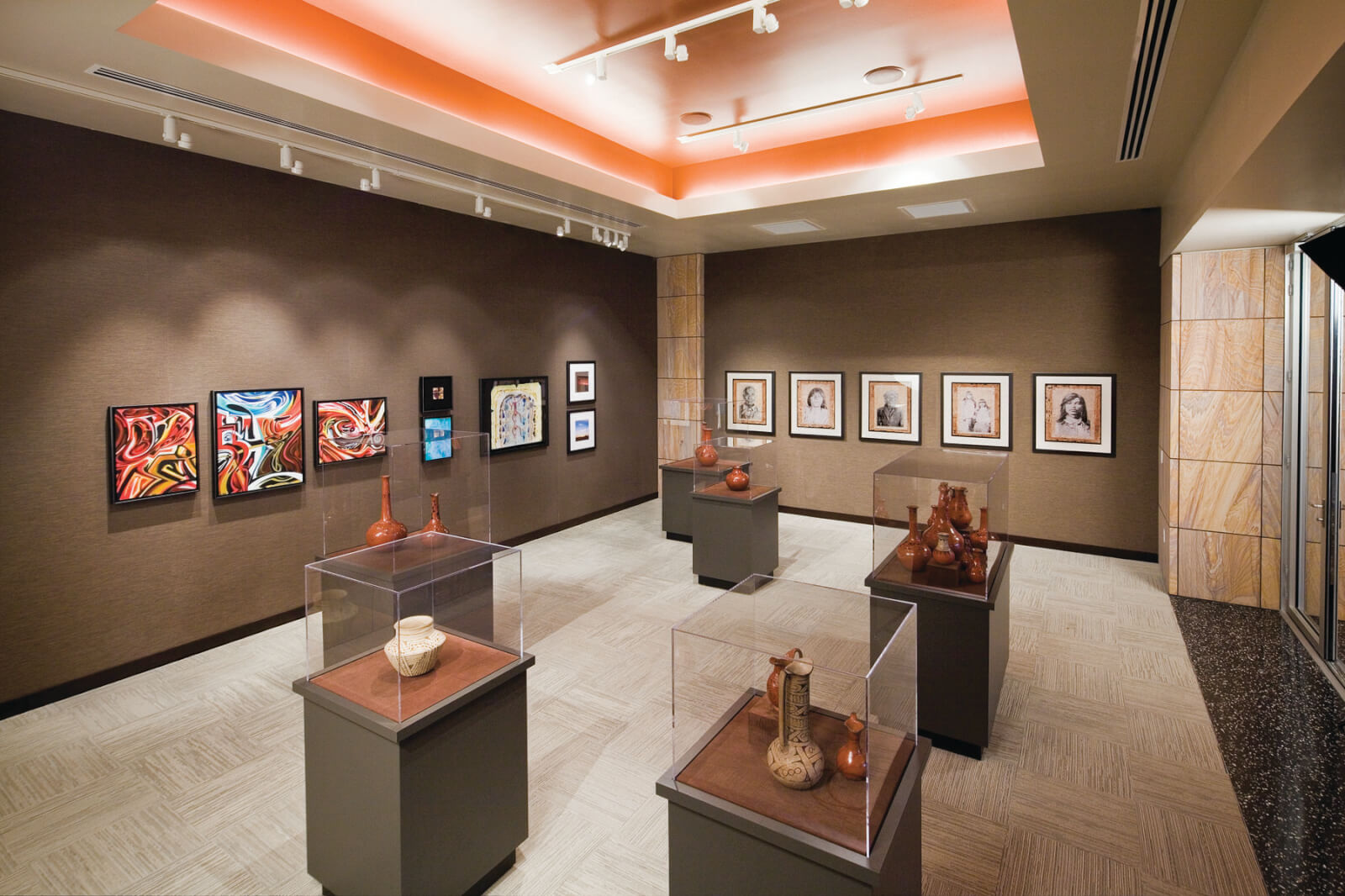 History and culture
Cultural Center at Talking Stick Resort
Browse a beautiful collection of treasured Native artwork conveniently displayed at the Talking Stick Resort, including its namesake talking stick.

History and Culture
Native Art Market at Talking Stick
Open November through April, this open-air market spotlights Native American artists and their breathtaking crafts, including jewelry, pottery, and more.

History and culture
Discover Salt River Visitor Center
Your one-stop shop for a warm welcome to Salt River! Visit us to find all the insider information you need to enjoy Salt River with tips from the tourism staff.
RESTAURANTS
Are you feeling adventurous? Whatever your flavor, Salt River has a unique eatery to satisfy all of your cravings. Sample everything from fine dining to fast and fresh favorites.
---

Now open in Salt River, Pokitrition – Sushi Burritos & Poke! Eat Local. Healthy. Raw.Local business, homegrown in Arizona featuring build-your-own poke bowls, poke salads and poke wraps aka sushi burritos. Fill up your order with fresh sustainable, sushi grade, fish from Hawaii. Never frozen!

---

Ice Cream + Boba + Tea Rewind is a place that houses two concepts from the Founders of Pokitrition – Sushi Burritos & Poké Bowls First concept is where ice cream meets your favorite cereal to create cereal infused ice cream.The other concept is serving premium matcha sourced straight from…

---

CINNAHOLIC IS THE ORIGINAL, GOURMET CINNAMON ROLL BAKERY With over 20 unique frosting flavors and a variety of fresh and decadent toppings, Cinnaholic is not your typical cinnamon roll dessert shop. All products from their cinnamon rolls, cookies, brownies and more – are made with the highest quality ingredients, and…

---

NOW OPEN! With a flavor experience so good it remains indescribable, Angry Crab Shack Talking Stick has something for every seafood lover. Have you tried our custom cajun seafood boil or one of the amazing sandwiches, appetizers, or salads on the menu? Angry Crab Shack Talking Stick restaurant is located at…

---

From the O'odham language spoken by members of the Salt River Pima Maricopa Indian Community. Tash, pronounced [TH-O-SH], translates to sun, day or time. Tash is for those who are connoisseurs of life. Who are intrepid. Adventurous. On a quest for the extraordinary. The eclectic, Mediterranean-inspired menu blends multicultural influences to…

---

Create your own amazing Custom Ice Cream Sandwich right here at Arizona Boardwalk at Talking Stick! Start with homemade cookies and brownies made from scratch daily using family recipes. Pack them with delicious creamy ice cream and then roll it in the tastiest toppings imaginable.

---

"Tacos are the most important meal of the day!" Homemade street tacos and cold margaritas are waiting for you at Rusty Taco! Serving tacos, breakfast tacos, nachos, dessert and more! Rusty Taco at Talking Stick – Catering Menu

---

The best cheesesteak in the Valley can be found here! This family-owned restaurant is serving cheesesteaks, salads and more. *Talking Stick Tip: Don't forget the fry sauce

---

The beloved Eagles Buffet is back! We are delighted to announce the Eagles Buffet is now open five days a week! At Eagles Buffet, there is a various selection of international cuisine that will for sure satisfy your appetite. Endless food with a large assortment of sugar-filled (and sugar-free) desserts. SEAFOOD…

---

FRESH SEAFOOD PREPARED CREOLE STYLE Experience a taste of New Orleans located just off the Talking Stick Resort's casino floor on the main level. About the MenuOcean Trail serves up exceptional seafood with aromatic Creole spices and classic New Orleans favorites—a rarity among restaurants in the Phoenix area. Items on…

---

From pizza and pasta to fresh salads and decadent desserts, Spinato's offer classic Chicago-style dishes and unique Arizona creations. Their sixth Valley location is here in Salt River, located at The Block at Talking Stick! Take a look at the menu.

---

Sip the good vibes! Dutch Bros is now opened in Salt River, Arizona. Check out the menu and see what hand crafted drink awaits you!

---

Playa Bowls™ is your slice of summer, anytime. Using the freshest, highest quality ingredients, the crew at Play Bowls serve healthy, delicious açaí, pitaya, coconut bowls and smoothies with sustainability and community in mind. Check out the menu.

---

Fueling for the ones on the go! Black Rock Coffee serves delicious blends of robust coffee drinks, smooth iced lattes and energy fueled specialties sure to brighten your day. Sit in and drive thru available.

---

Only the Best Served to You Fresh! Craveable flavor customized by you. From the hot-off-the-comal tortillas to the original Sweet Pork Barbacoa, the depth of flavor in Cafe Rio's chef-inspired Mexican recipes is the cornerstone to why visitors become life-long fans. The fresh, made-to-order, fully customizable options transform a quick serve offering…

---

Johnny Rockets brings their All-American Burgers, Shakes and Fries to Arizona Boardwalk in Scottsdale. Their menu features high quality, innovative items including fresh, never frozen 100% beef cooked-to-order hamburgers, Veggie Boca® burger, chicken sandwiches, crispy fries and rich, delicious hand-spun shakes and malts. This dynamic restaurant offers friendly service and…

---

Texas Roadhouse is famous for our Hand-Cut Steaks, Fall-Off-The-Bone Ribs, Made-From-Scratch Sides, Fresh-Baked Bread, and Legendary Margaritas!

---

The icon slider fast food joint is now open in Salt River! The first White Castle in the state of Arizona is located within Salt River's Talking Stick Entertainment District. The 4,589-square-foot restaurant is the largest stand-alone White Castle restaurant. White Castle is known for its 2×2 steam-grilled sliders. The classic…

---

CAZ Sports Bar at Casino Arizona is your new home for all your favorite teams. Far from your usual sports bar experience, CAZ Sports Bar delivers a delicious menu of fan favorite food, two projection screens, and a huge video wall so you don't miss a second of the action. More…

---

Experience an evening of feasting, fighting, and fun inside our magnificent 11th century style castle. Feast on a sumptuous four-course banquet served by serfs and wenches while cheering on your brave knight to victory. Witness a spectacular performance of Medieval tournament games, authentic jousting and exciting sword fights. The Castle…

---

Babbo Italian Eatery is happy to bring you contemporary Italian cuisine using unique ingredients to create bold, fresh flavors. Offering a family-friendly, casual atmosphere, you can enjoy fresh, house-made Italian food at a great price for lunch or dinner! Interested in take out instead? The full menu is also available…

---

America's Best Kart Racing! Octane Raceway features a 1/3 mile indoor/outdoor track, 45+ mph karts, Velocity VR, Axe Throwing, Brickyard Bar & Grill, arcade, and event rooms. Corporate events and private parties from 10 – 500.

---

Topgolf is where the competition of sport meets your favorite local hangout! Stop by for casual fun or to celebrate birthday parties, bachelor/bachelorette parties, corporate events, date night, or whatever your heart desires! You can challenge your friends and family to addictive point-scoring golf games that anyone can play. Score…

---

RoadHouse Cinemas is Arizona's only locally-owned and operated, dine-in movie theatre! Open 365 days a year, RoadHouse offers an extraordinary restaurant menu created by an award-winning chef and restaurateur, an impressively creative full bar featuring high quality wines and Arizona craft beers, and overwhelmingly comfortable recliners, all to be enjoyed…

---

Enjoy quality, family-friendly dining directly above Pangaea Land of the Dinosaurs. Pangaea Dinosaur Grill features fresh and delicious Mediterranean cuisine as well as dinosaur-themed entrees and desserts.

---

Nekter is known for a healthy way of living, making juices, smoothies and acai bowls with fresh fruits and vegetables. Natural, freshly-made juices, smoothies, acai bowls, or cold pressed juices provides a steady stream of energy (no crash and burn), and feeds the body with live nutrients and enzymes, versus…

---

Backyards Patio Sports Lounge welcomes you to eat, drink and chill as they make their backyard, your backyard! Perfect spot for incredible food and drinks while watching a game.
Nightlife
Nightlife in Salt River is full of things to do. Try your hand at one of the hundreds of available slot and table games, or catch your new favorite movie, all coupled with delicious eats and endless cocktail options. Come find your new favorite place to step out.
---

Your friendly, local, "neighborhood" casino located just off the 101 in south Scottsdale. It's the perfect place to gather with friends and play our slots or table games; to enjoy a delicious meal; catch your favorite teams at CAZ Sports Bar and Sportsbook; or take some entertainment during Tribute Band…

---

Mavrix, the District's newest entertainment hot spot! Mavrix is an entertainment destination featuring 22 bowling lanes, 85 arcade games, a state of the art laser tag arena, billiards tables, dozens of 4K televisions, 1,500 square feet of meeting and event space, and a 5,000-square-foot restaurant and bar featuring a chef curated…

---

Topgolf is where the competition of sport meets your favorite local hangout! Stop by for casual fun or to celebrate birthday parties, bachelor/bachelorette parties, corporate events, date night, or whatever your heart desires! You can challenge your friends and family to addictive point-scoring golf games that anyone can play. Score…

---

The perfect destination for weekend getaways, resort vacations, stay-cations, business travel, entertainment and 24-7 gaming. With 496 rooms, 2 pools, spectacular views, world-class entertainment, over 100,000 sq. ft. of meeting space and a convenient location just off the 101 freeway, Talking Stick Resort is the place to turn it on!…
SHOPPING
If shopping is on your mind, Salt River has precisely what you want. From unique souvenirs to beautiful artwork you can't find anywhere else, Salt River has plenty of shopping in store for you.
---

The Four Peaks Amethyst Mine was discovered in the late 1800's and produces some of the highest grade amethyst in the world. We offer a free in-store Mini-Mine Tour experience, plus minerals, fossils, books, and gifts for all ages. Shop our sterling silver and gold jewelry set with many varieties…

---

Native Art Market at Talking Stick features one-of-a-kind arts, crafts, entertainment and fresh frybread! The Native Art Market is a Native operated art market, located on tribal land and features only Native American artists. Open every Saturday in the Fall through March at the Pavilions at Talking Stick shopping center….

---

The Pavilions at Talking Stick is an outdoor shopping center that is bursting at the seams with family entertainment options! The Pavilions is home to shopping favorites like Target and Famous Footwear but also features some tasty restaurants like Buffalo Wild Wings and Red Robin. Race by Octane Raceway, iFLY…

---

Soap-prise! Follow the delightful, alluring scent right into the freshest shop in town: The Soap Bubble. This vibrant home and bath store offers an array of lush, colorful, and fragrant soap creations sure to keep everyone feeling – and smelling – their best. The Soap Bubble carries several locally crafted…

---

The last stop on your exciting journey through OdySea Aquarium is the OdySea Treasures Gift Shop. Here you'll find a great selection of must-have souvenirs ranging from marine-related jewelry, books, stuffed toys, clothing, and so much more!

---

This sweet store features a selection of gourmet treats for children and adults alike! As guests arrive, they will be greeted by two hopscotch games, a photo booth designed after an English telephone booth, and an enormous colorfully painted Adirondack chair, which provides a sweet photo opportunity! Sugar Drop Candy…

---

Looking to dive a little deeper into the history and culture of our Community and the people who call it home? A visit to the Huhugam Ki:, "House of the ancestors," is a great place to submerge. Here you will view exhibits from the days of the ancient Hohokam thru…

---

The last stop on your exciting journey through Butterfly Wonderland is the Butterfly Treasures Gift Shop. Here you'll find a great selection of must-have souvenirs ranging from butterfly-related jewelry, books, stuffed toys, clothing, and so much more!

---

A full-line general merchandise store featuring Arizona/Southwest products, gifts and souvenirs including tee shirts, caps, mugs, shot glasses, magnets, key chains, signs, postcards, cactus, Mexican imports, Native American crafted items, salsas, soups, jellies, candies, ceramics and more!
Outdoor adventure
Part of the fun in visiting Salt River is experiencing the surrounding natural scenery and taking in the beautiful backdrop. From a rainforest adventure with butterflies to a game of golf, to a concert or event at Salt River Fields, the great outdoors awaits.
---

EAT. PUTT. DRINK.Now open! Offering a unique, family-friendly golf and casual outdoor dining experience. PopStroke features two 18-hole putting courses designed by Tiger Woods and TGR Design! PopStroke is not putt-putt, it's not just mini-golf…it is a fantastic outdoor experience for people of all ages – With an outdoor dining…

---

Recognized as a top public golf course by Golfweek magazine, Talking Stick Golf Club, boasts the largest public practice facility in the valley to ensure you have the best opportunities to warm-up and practice your swing. Soft rolling landscape and breathtaking surroundings await you on the O'odham and Piipaash courses,…

---

Butterfly Wonderland is the largest indoor butterfly conservatory in America and should certainly top your indoor family fun list of "Things to do in Arizona". This amazing, state-of-the art facility includes a magnificent glass atrium that provides the ideal tropical rainforest habitat where thousands of butterflies from around the world…

---

Topgolf is where the competition of sport meets your favorite local hangout! Stop by for casual fun or to celebrate birthday parties, bachelor/bachelorette parties, corporate events, date night, or whatever your heart desires! You can challenge your friends and family to addictive point-scoring golf games that anyone can play. Score…

---

"TWO TRIBES, TWO TEAMS, ONE HOME!" Proud to be the spring training home of the Arizona Diamondbacks and Colorado Rockies, Salt River Fields at Talking Stick raises the bar for major league baseball spring training. Not only is the facility surrounded by some of the most beautiful mountain views in…