Air Supply
This event has passed.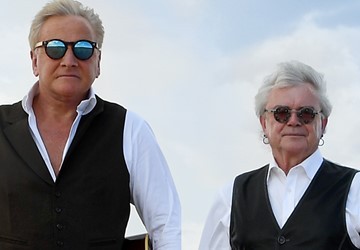 Talking Stick Resort
9800 E Talking Stick Way
480-850-7777
Friday October 1, 2021
08:00 PM - 08:00 PM
THE LOST IN LOVE EXPERIENCE
It was in 1975 when Graham Russell and Russell Hitchcock formed Air Supply while performing in an Australian production of Jesus Christ Superstar. Two years later after releasing a #1 single in Australia, they found themselves opening for Rod Stewart … first on his Australian tour and then across North America.
Back in Australia, they released their first album, Life Support in 1979 which found its way to record producer Clive Davis in New York. Davis immediately signed them to Arista Records and in 1980, "Lost in Love" became the fastest-selling single in the world leaping to the top of all the charts. Their second single, "All Out of Love" went up the charts even quicker followed by their third single, "Every Woman in the World".
Additional hits include "The One That You Love", "Even the Nights Are Better" and "Making Love Out of Nothing at All". Their albums Lost in Love, The One That You Love, Now & Forever and The Greatest Hits sold in excess of twenty million copies. Last year, Air Supply was inducted into the Australian Recording Industry Association's Hall of Fame.
Tickets go on sale via Ticketmaster on Friday, June 25, 10am.