AZ Barrels Bottles and Brews
This event has passed.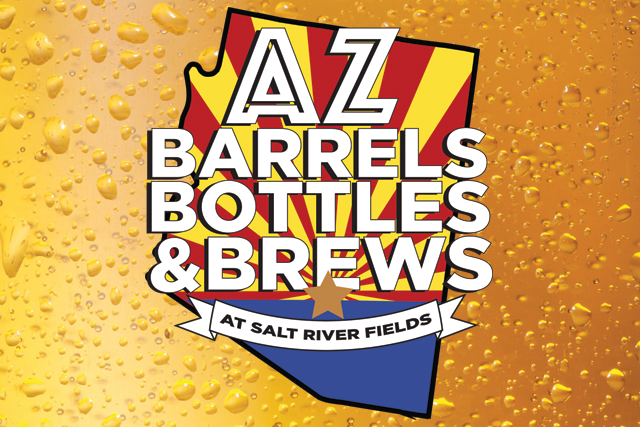 Salt River Fields at Talking Stick
7555 N Pima Rd
Saturday November 12, 2022
01:00 PM - 05:00 PM
Arizona Barrels, Bottles and Brews is the only festival to feature all samples being produced exclusively in Arizona!
Relax as you meander through Salt River Fields enjoying exclusive releases from Arizona breweries, perfect varietals from Arizona wineries and exemplary tastings of the finest spirits being distilled in Arizona.
General Admission includes:
-Souvenir sample glass[15] samples from the best brewers, distillers and winemakers in the Copper State.
-Sample sizes will be: 5oz beer, 2oz wine/cocktail or 1/2oz spirit.
-Access to purchase items from a few of the BEST food trucks in Arizona.
VIP Access includes:
-Receive all of the GA package PLUS enjoy an extra hour of access to AZ BBB. Gates will open at 1pm for you. A limited amount of VIP tickets will be released. Sorry, no upgrades.
Designated Driver: Thanks for being responsible while enjoying the festival! Check-in at the festival entrance for your swag bag and enter to win Spring Training tickets!
This event will sell out, buy your tickets today!
This is a 21+ only event.