Conservation Expo
This event has passed.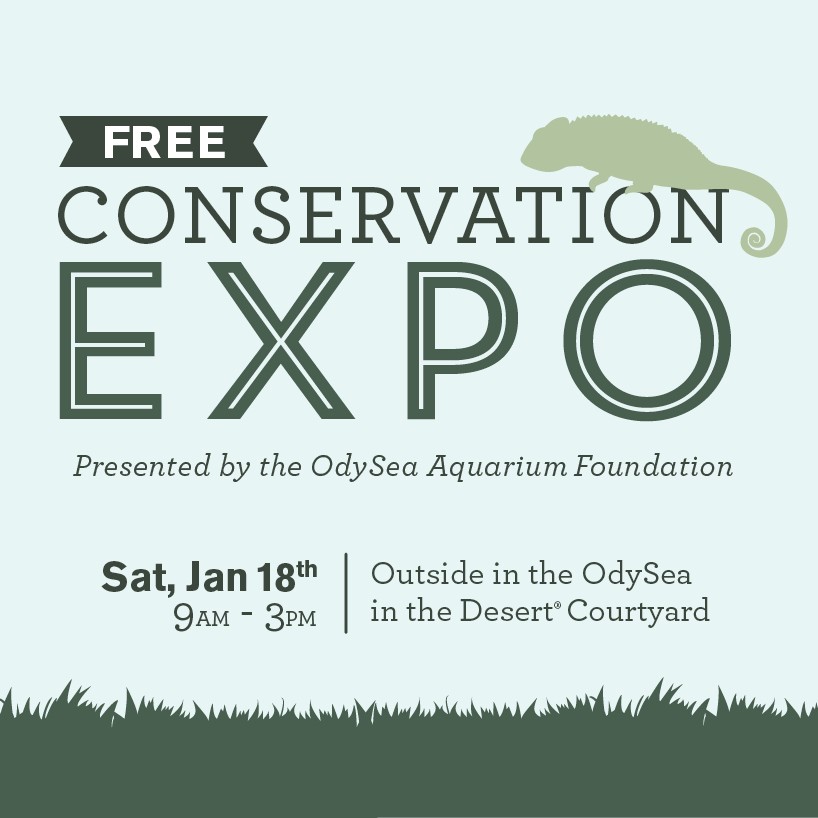 Arizona Boardwalk at Talking Stick
9500 E. Via De Ventura
Saturday January 18, 2020
09:00 AM - 03:00 PM
FREE – Outside in the OdySea in the Desert Courtyard
No Admission Required
OdySea Aquarium Foundation invites you to the 3rd Annual Conservation Expo! Learn how YOU can be part of the solution and make a positive change for the planet.
This FREE family-friendly festival will feature:
• Photos with Odysea Aquarium's animal ambassadors including African Black-Footed Penguins and Squidney, OdySea Aquarium's lovable two toed sloth
• Live animals including raptors (hawks, falcons, vultures), reptiles, wild horses, and more
• Pet adoptions through Arizona Humane Society and Dane Haven, Inc.
• Sampling of sustainable fish tacos prepared on-site by our executive chef
• Fun and interactive, hands-on activities
• 40+ organizations who are making a difference
• Raffles for exciting prizes including private animal encounters and tickets to OdySea Aquarium and Butterfly Wonderland
Local organizations will be represented at the Conservation Expo including: OdySea Aquarium, Phoenix Herpetological Sanctuary, Liberty Wildlife, Arizona Humane Society, Arizona Game & Fish, Salt River Wild Horse Management Group, The Phoenix Zoo, Heritage Park Zoo, Fallen Feathers, Southwest Wildlife, Butterfly Wonderland, Dane Haven, Inc. and many more!
PROFESSIONAL DEVELOPMENT FOR TEACHERS
Teachers can earn a certificate for 2 hours of professional development by attending the Conservation Expo and completing the required participation form about what they learned and how they can use it in their classrooms.