Free Cultural Connections Concert Series: Rhythms of the World
This event has passed.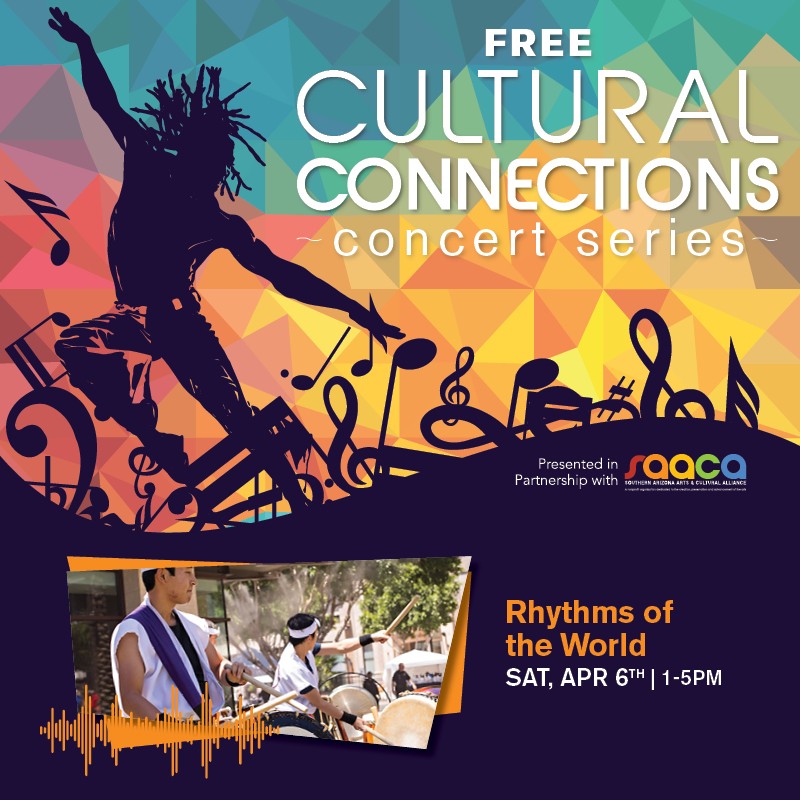 Arizona Boardwalk at Talking Stick
9500 E. Via De Ventura
Saturday April 6, 2019
01:00 PM - 05:00 PM
Jam out to the rhythmic pulse of drums from across the world. Combining highly physical, large-scale drumming with contemporary costumes, precise choreography and innovative visuals, Rhythms of the World will offer an energetic and unforgettable production as the crowd's energy helps fuel the groups' performances.