JUNE NIGHT CAMP
This event has passed.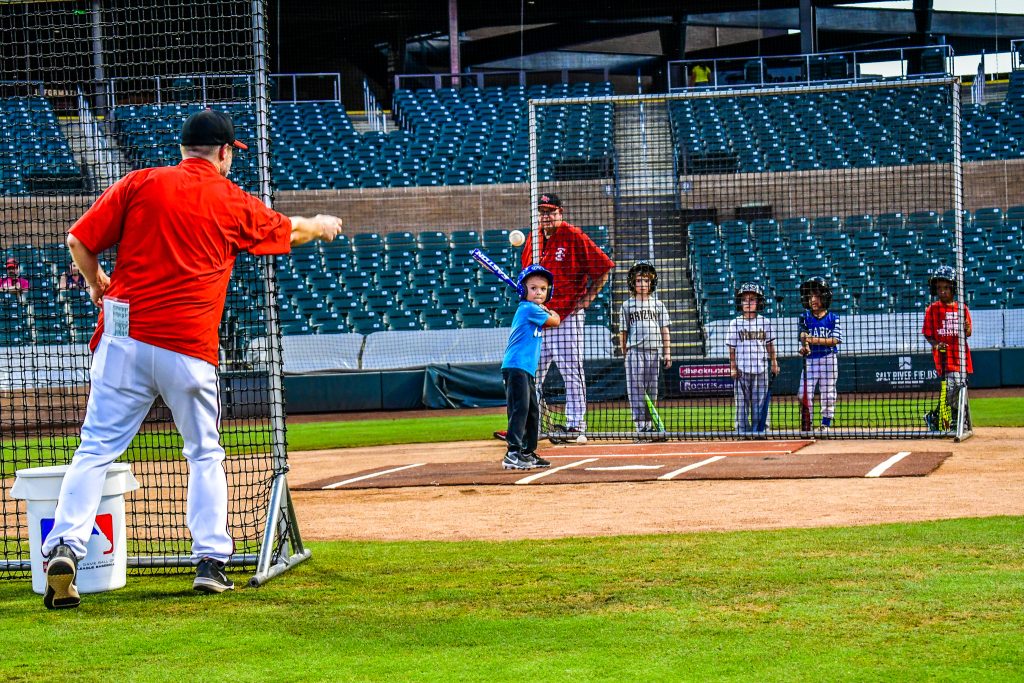 Salt River Fields at Talking Stick
7555 N Pima Rd
Friday June 24, 2022
06:00 PM - 09:00 PM
The June Night Camp will be played inside the main stadium of Salt River Fields from 6 pm – 9 pm each day! Our staff will teach each player baseball fundamentals and different drill work designed for hitting, pitching, fielding and catching. Players will be assigned to small groups based on age.
Ages: 5 – 12 YRS OLD
Cost: $125 per participant
Once registered, more information will be provided.  Please see above information for what to expect.