Project Presley
This event has passed.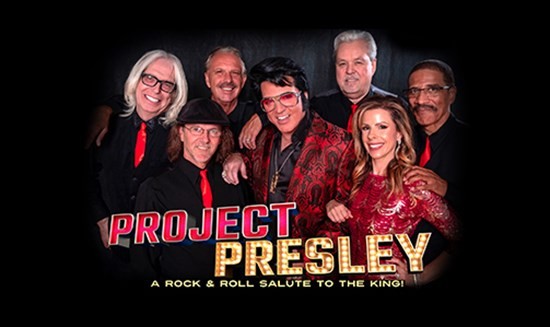 Casino Arizona
524 North 92nd Street
Friday July 5, 2019
07:30 PM - 07:30 PM
Not an impersonation, but a celebration of the music & legacy of Elvis Presley!
Project Presley featuring Chance Tinder is a multi-award winning Elvis Presley tribute band. It's frontman, Chance Tinder, is an accomplished actor & entertainer with more than 28 years in the Elvis Entertainer Business… From Las Vegas to China and back!
The band's secret is believing that the most important thing is accurately "celebrating" the man and his music… Not as an "impersonation", but as an honest Rock & Roll salute to THE KING himself. Project Presley is the ROCK attitude of Elvis Presley…Electrifying, Earth Shattering, Fun and Exciting! Through all of Chance Tinder & Project Presley's experiences in show business, none has given them more gratification and fulfillment than celebrating their childhood hero, the legendary KING OF ROCK 'N' ROLL – Elvis Presley!