Scout Palooza 2019
This event has passed.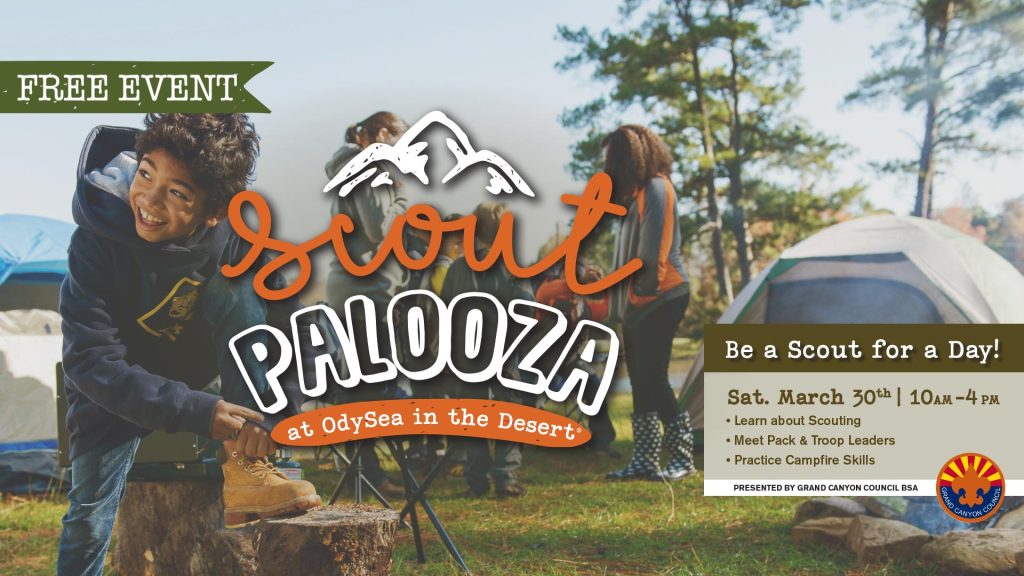 Arizona Boardwalk at Talking Stick
9500 E. Via De Ventura
Saturday March 30, 2019
10:00 AM - 04:00 PM
This is the premier event for families to learn about and experience Scouting at its best! Play games, learn new skills about the outdoors and see firsthand what Scouting is all about through hands on activities and programs! Talk to local Pack, Troop & Crew leaders about their programs and get information about joining Scouting.