Super Sunday at Octane Raceway
This event has passed.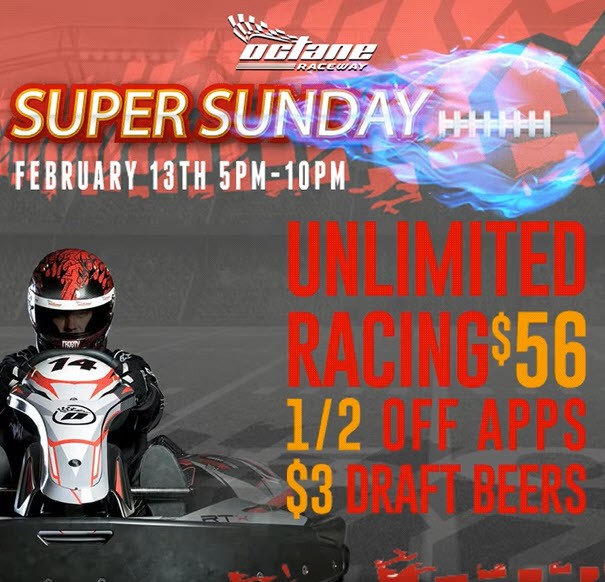 Octance Raceway
9119 E. Talking Stick Way
Sunday February 13, 2022
05:00 PM - 10:00 PM
Spend Sunday, February 13 at Octane Raceway for Super Sunday specials!
*Races are valid for one person. Not valid with group events, online reservations ,or other offers. Annual membership required. Appetizer special does not include the Sprint Cup Tour. Max three races scheduled at one time.