7th Annual Salt River Firefighters
9/11 Memorial Stair Climb
Presented by Plexus
Saturday, September 9, 2023
Salt River fields at Talking Stick
Packet pick up: Friday, September 8 | 5PM-8pm
Stair Climb Event: Saturday, September 9 | 4PM-10PM
The Salt River Firefighters 9/11 Memorial Stair Climb is a way to honor and remember the FDNY firefighters, police, and EMS who selflessly gave their lives so that others might live on 9-11-2001. Each participant pays tribute to an FDNY firefighter, police officer, or EMS by climbing the equivalent of the 110 stories of the World Trade Center.
Your individual tribute not only remembers the sacrifice of an FDNY brother, but symbolically completes their heroic journey to save others. Through firefighter and community participation we can ensure that each of the 343 firefighters, 60 police officers, and 10 EMS are honored and that the world knows that we will never forget.

Register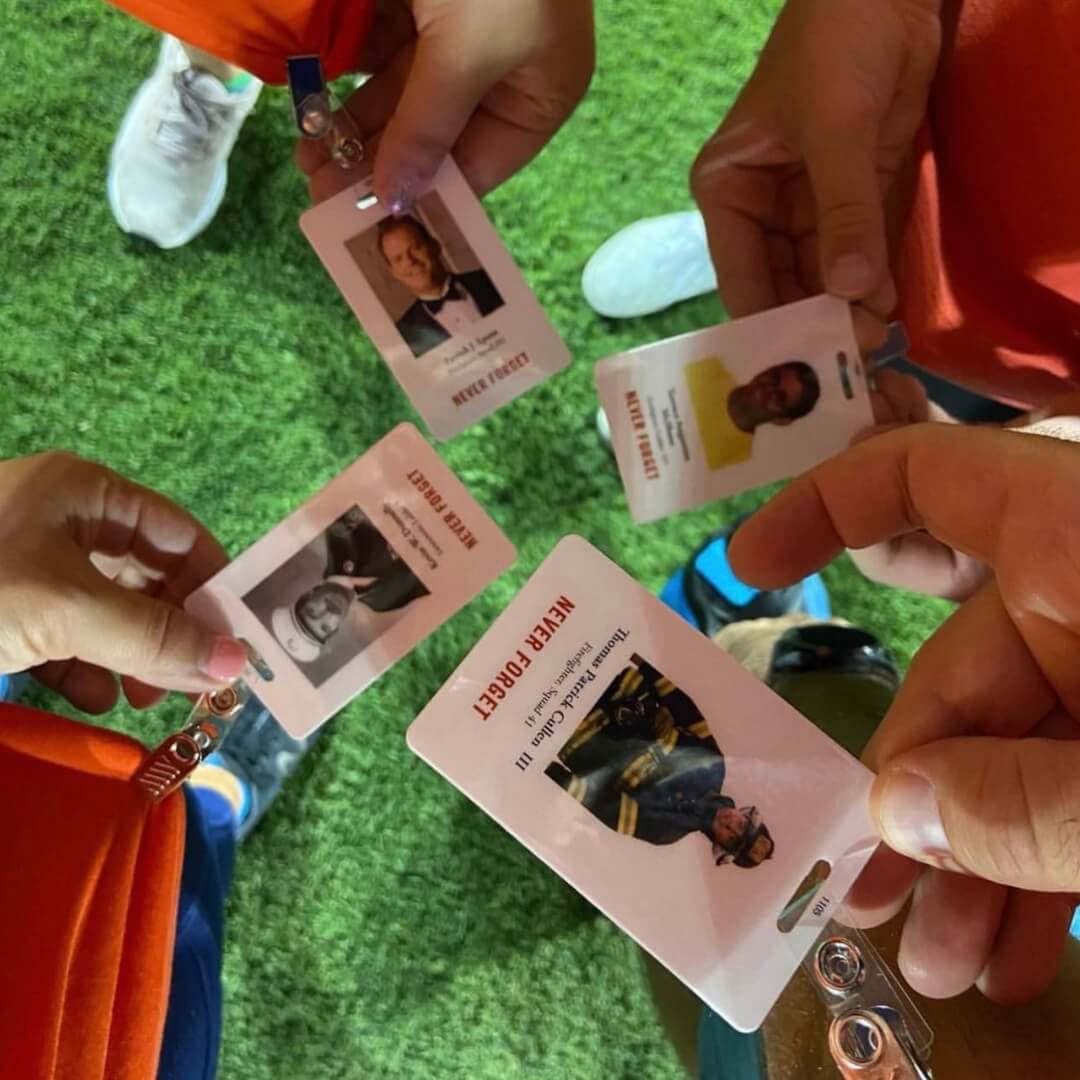 Join as an Individual Climber, Team Captain or
Team Member.
Donate
Donate to a Climber, a Team, or Team Member of
the event.
BECOME A Sponsor
Partnerships help create & grow this
non-profit event.
FAQ
To register as an individual climber, team captain or team member, click here.
What is the timeline of the Stair Climb?
The Stair Climb takes place at Salt River Fields at Talking Stick on Saturday, September 9, 2023.
4:00 PM – Check-In Opens
6:30 PM – Opening Ceremonies with guest speakers
7:00 PM – Stair Climb Begins in Right Fields
9:00 PM – Stair Climb Ends in Left Field/ After Party Begins
*After completing the Stair Climb, participants can ring a bell and sign the banner.
Can I register Day of the climb?
If the event has not reached capacity (will say closed on the registration website) then yes.
Can I purchase an additional Shirt?
Additional shirts can be purchased during online registration.
The day of the Stair Climb, guests are able to purchase additional shirts after the Climb is complete. We will accommodate you if we can. Donation price is $10 for previous year's shirt, and $20 for current year.
Can I come watch the event and not participate?
Yes, feel free to find a seat in the stands. Be aware once the climb starts there will be a constant flow of traffic in the aisles. Please just be aware and courteous of climbers/volunteers.
Where do I park? Where is the Entrance?
Free parking is available at Home plate parking off of Pima Rd., west side of the stadium. Entrance to the event is at the Home plate entrance.
Can I climb in the same heat as my friend, family, etc.?
If you registered as part of a team, all team members are already apart of the same heat. Any additional requests are allowed.
*Note: No one is automatically assigned to Heat 1. An announcement will be made just before the climb for those wishing to run to move to Heat 1.
Will there be food and beverages?
There will be bottled water for participants, and a cash bar after the event on the field. No food.
Who do I contact for general questions, media inquires, volunteer opportunities, etc.?
Sponsorships, media inquiries, partnerships: Riley Murph, Event Coordinator
Rileymurph41@yahoo.com | 928-241-0071
General Questions: Terry Kubal, Logistics Section Officer
Terrykubal@gmail.com | 602-757-8597
Volunteer Opportunities: Jameson Pflugfelder, Volunteer Sector Officer
Jamesonpflugfelder@yahoo.com | 602-510-6806