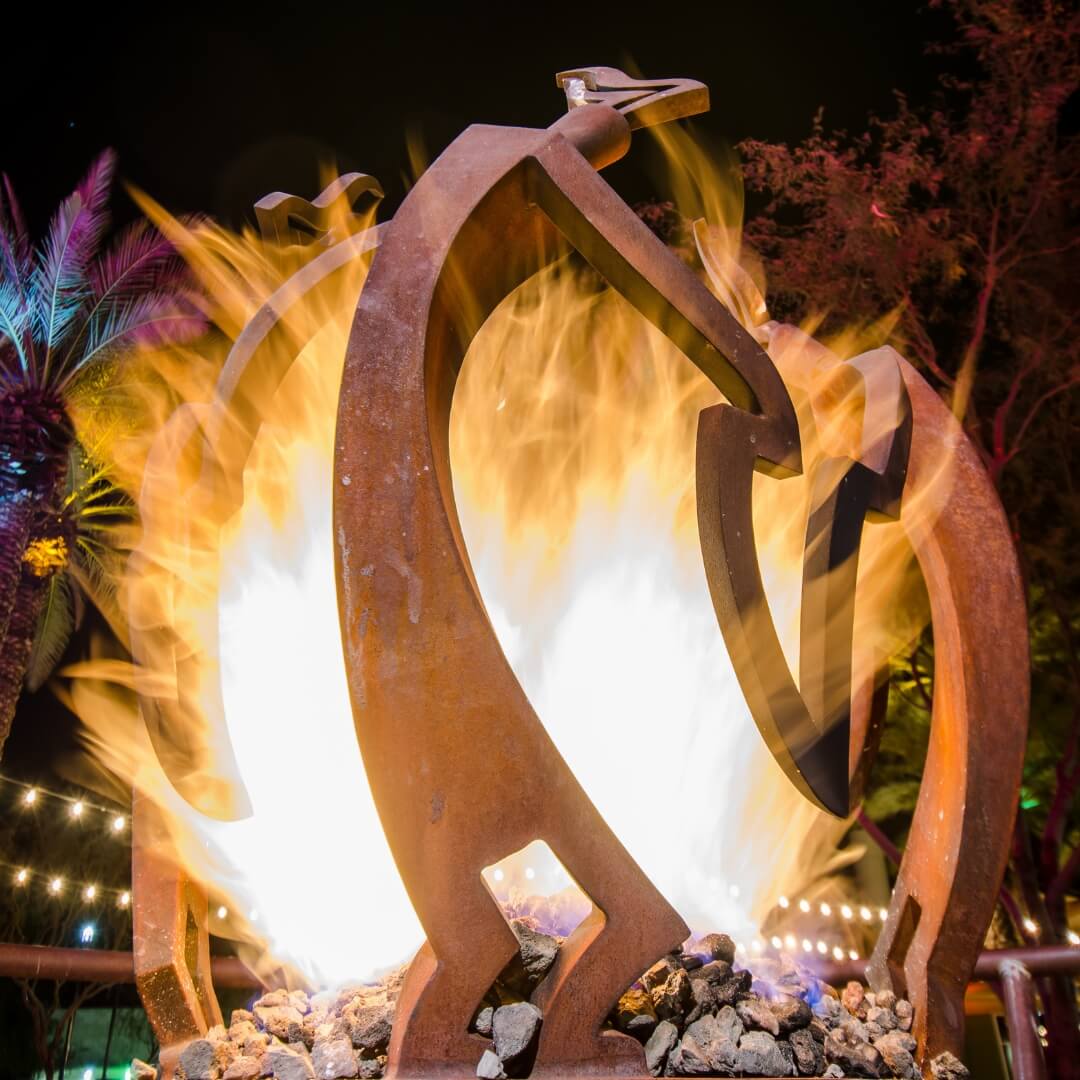 Salt River Sculpture Tour
By Jeffrey Fulwilder, Salt River Indian Community Artist
Meet Jeffrey Fulwilder
Fulwilder is the son of the late Russell O. Fulwilder and Angelita B. Fulwilder. His paternal grandparents are the late Penrose Fulwilder and Lizzy Carlos; his maternal grandparents are the late Benjamin Manuel and Ida (Howard) Manuel.
Fulwilder took art classes at Scottsdale Community College. By the
1980s he produced artwork for concerts and benefits and created
cultural works of art for many Salt River Pima-Maricopa Indian
Community departments.
In 2000 he began creating large-scale steel sculptures after winning a competition for the Pima Center with his Basket Dancers piece. He is committed to creating artwork that provides a visual representation of the rich history and stories of the O'odham people.

Basket Dancers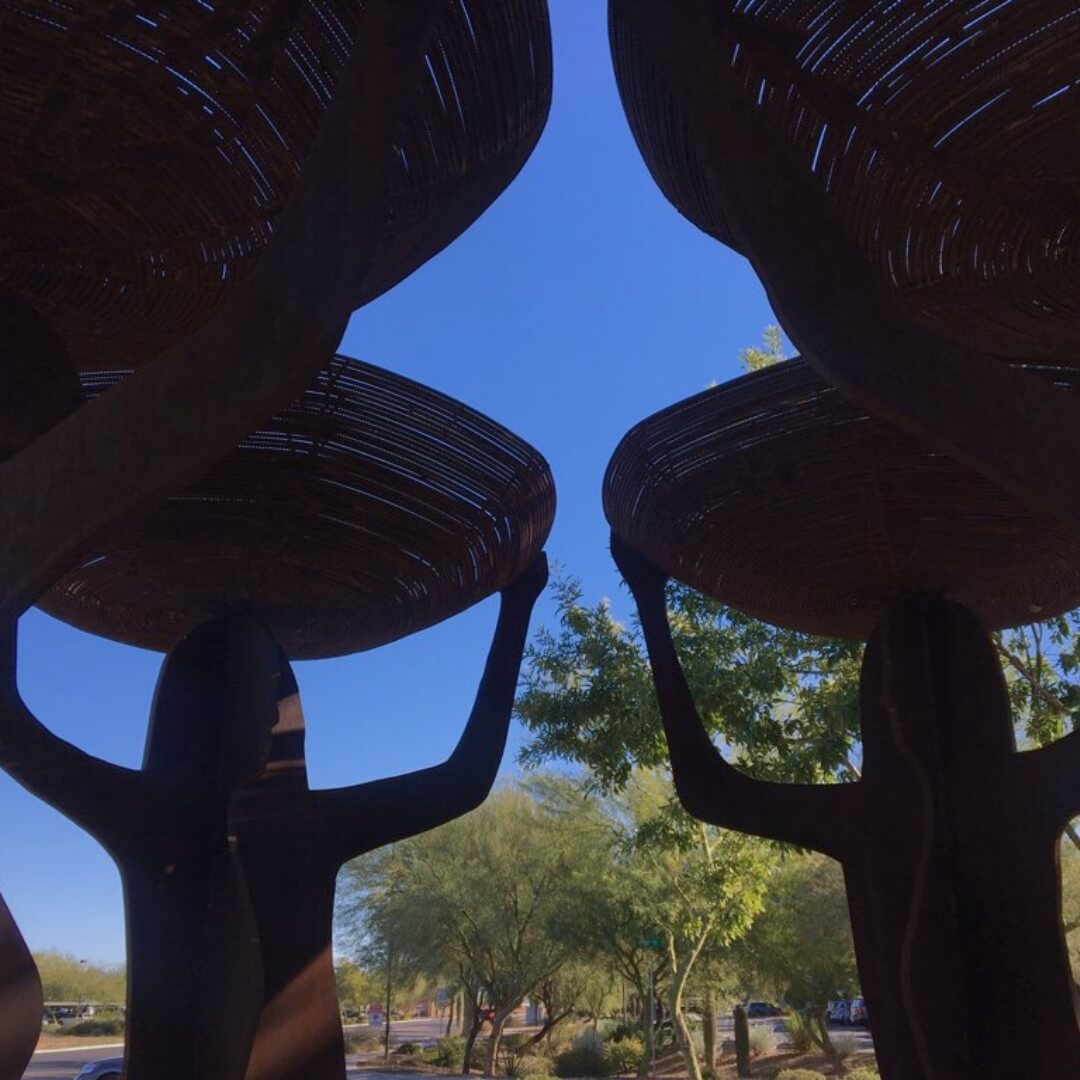 Jeffrey's first commissioned sculpture. It denotes the four seasons representing the cycles of life as well as the significance Native American women played in sustaining culture in the Community.

Flute Players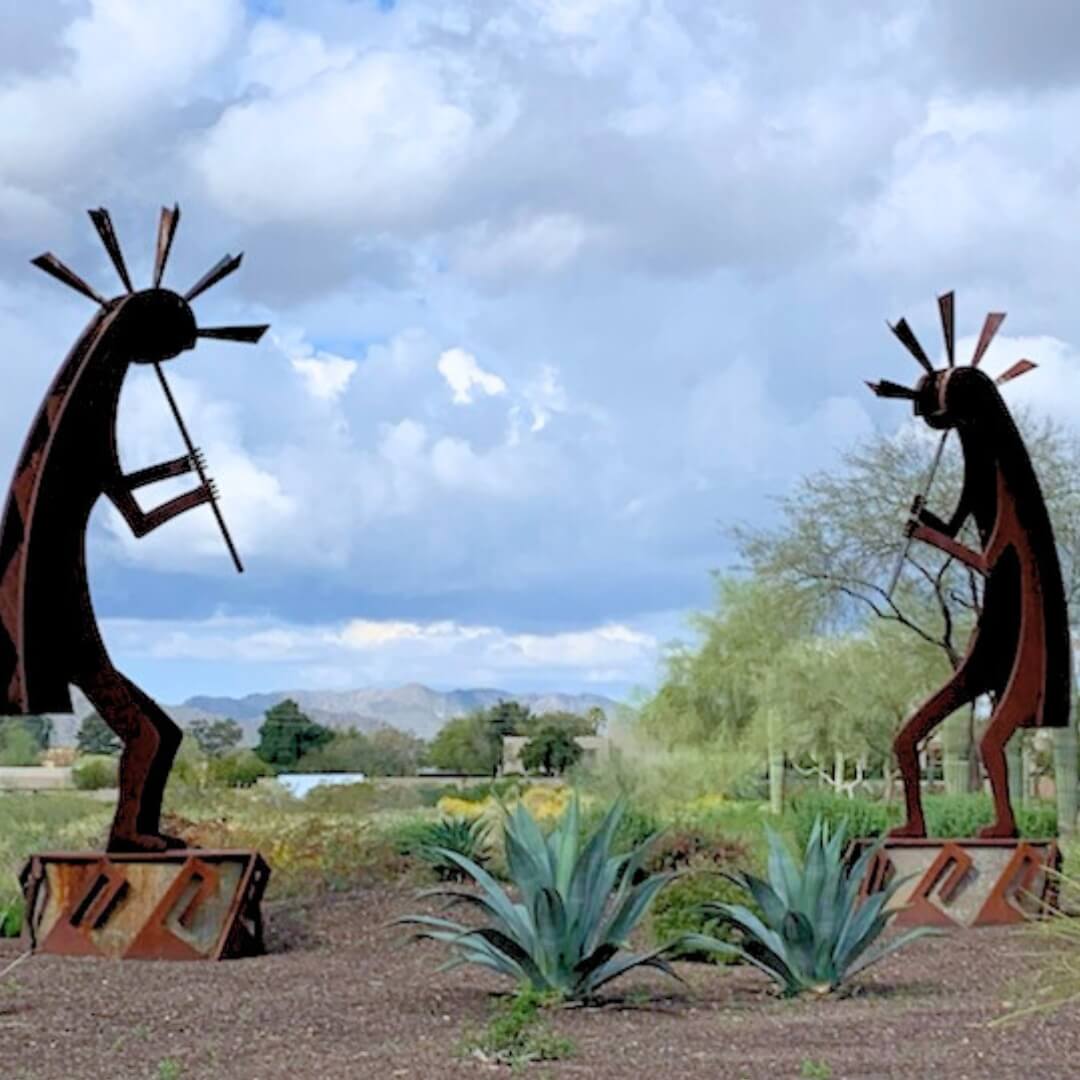 Towering male figures are etched with meaningful symbols that represent nature,
culture and our people


Gourd Dancers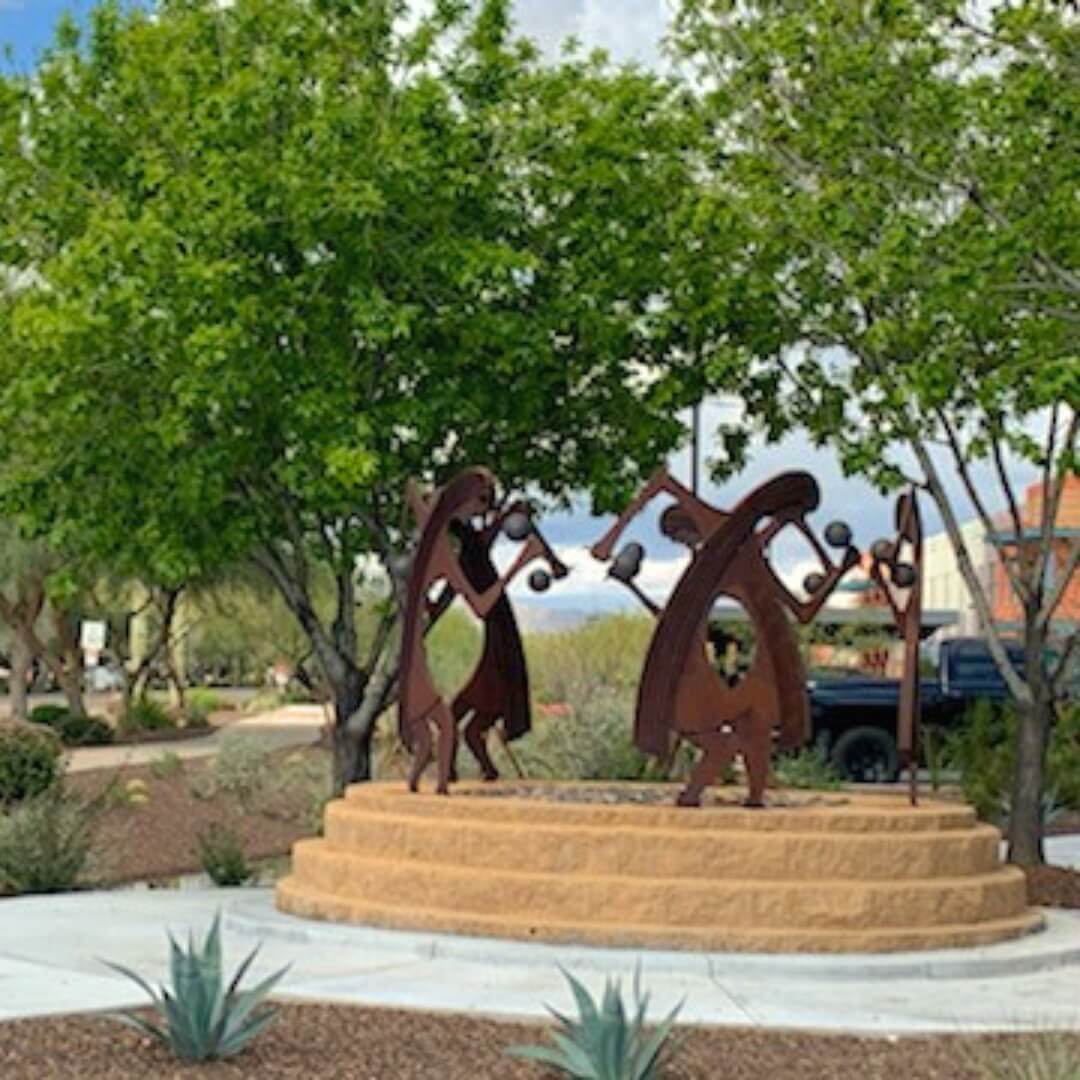 Symbolizes the male dancers who kept the
singing alive throughout the Community as they danced and shook their gourds in time with
the music.

Devil's Claw
Honors the beauty and strength of this essential
plant to the art of basketry. The power of the plant is represented here in its natural state of tangled whorls and distinctive hooks.

Water Birds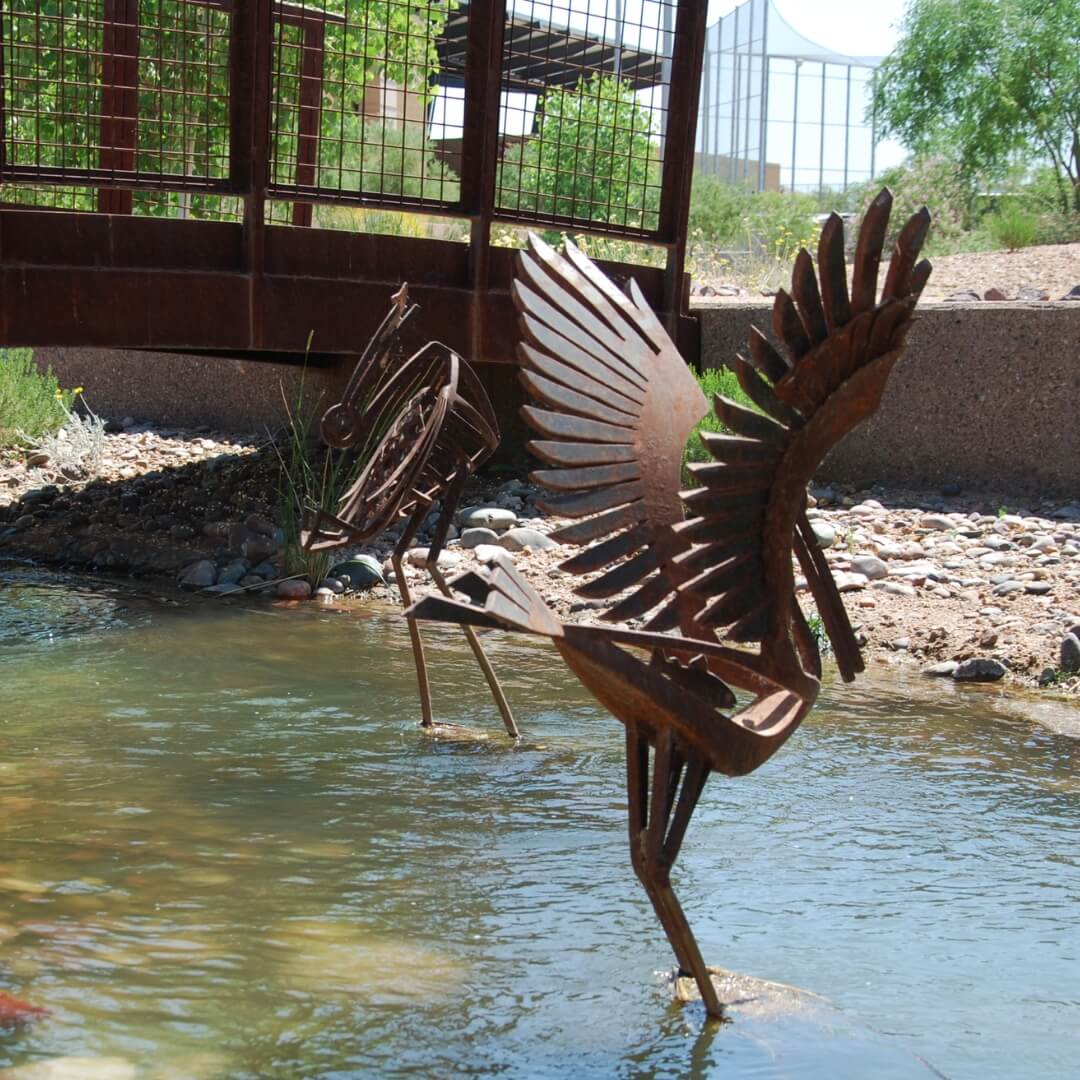 Commissioned by the Community as a memorial to Keli McGregor, Colorado Rockies Club President. Three delicate, long-legged birds fish in the Reflection Trail symbolizing the Community, Colorado Rockies and
Arizona Diamondbacks.

Fire Keepers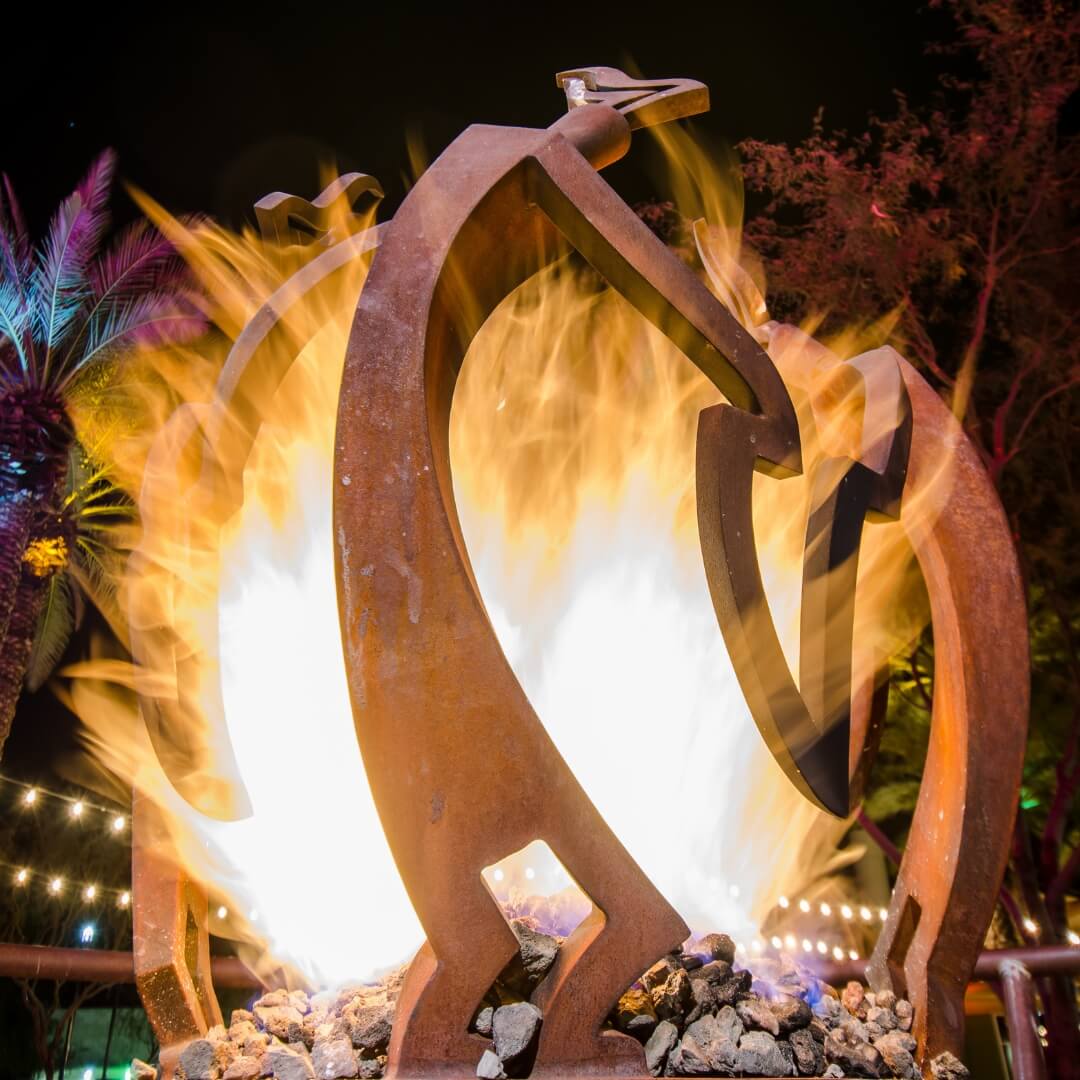 Fulwilder's interpretation of the tradition and role of firekeepers, men appointed by men's societies to keep the fire during ceremonies. The four figures around the fire represent the four directions; the circle represents unity and peace.

A Horse Called Creation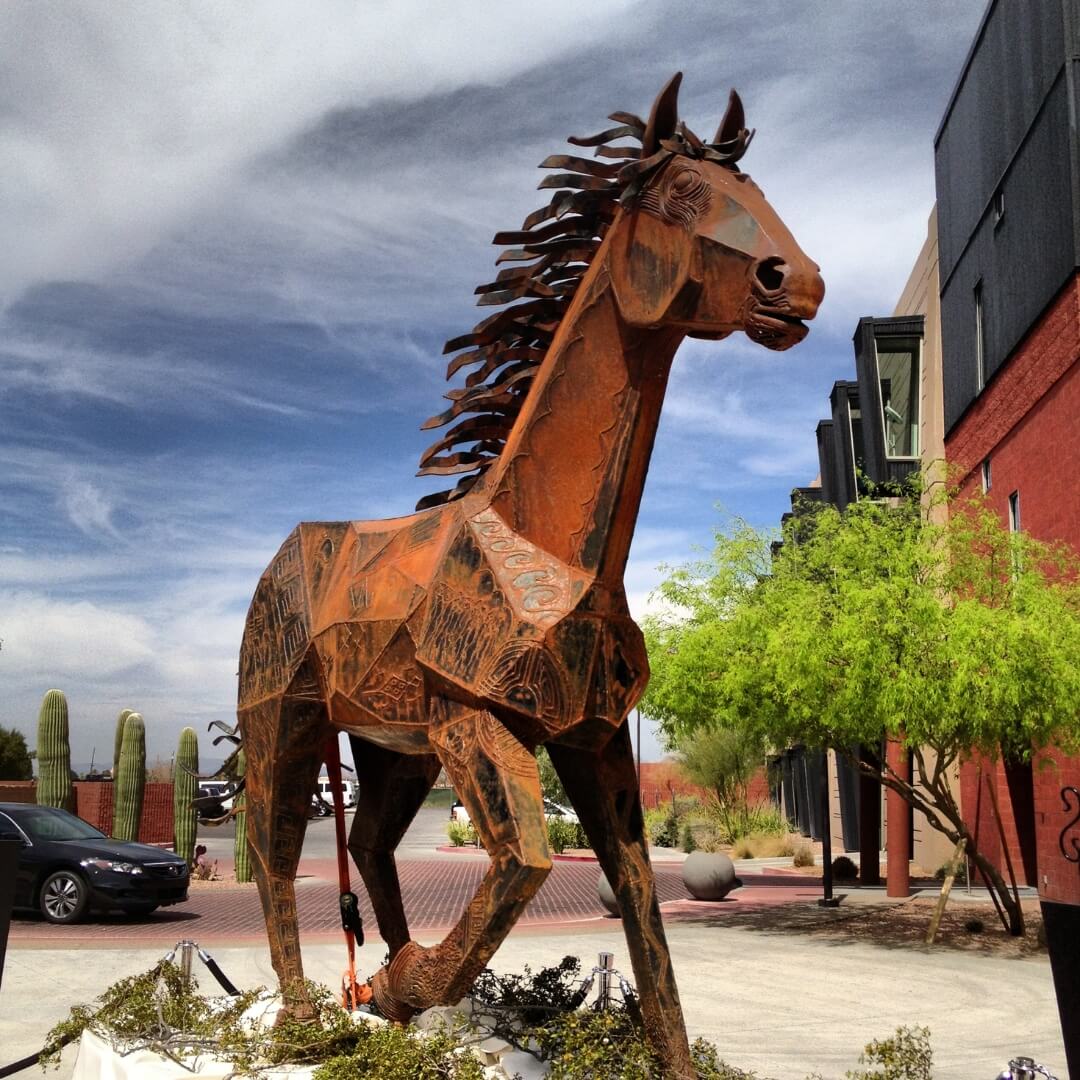 A life size mustang horse full of petroglyph designs of birds, water, animals, hands, stars and dancers symbolize stories in many ways