Plan the Perfect 5 day Family Getaway
Looking for the ultimate summer, fall, or spring break vacation destination? Take a trip to Salt River's Talking Stick Entertainment District, and discover boundless fun for the entire family. Keep the crew entertained with these exciting activities and foodie attractions that appeal to kids of all ages all year long.
Where to Stay
Finding accommodations fit for the whole family can be a headache, but when it comes to the Great Wolf Lodge, the selection is easy. With entertainment passes and travel packages available year-round, it's the perfect place to book a vacation sure to entertain everyone from toddlers to teens. This resort includes an enormous indoor waterpark, an outdoor pool, a mini golf course, arcades, an indoor ropes course, rock climbing walls, numerous restaurants, and spacious suites for the whole pack.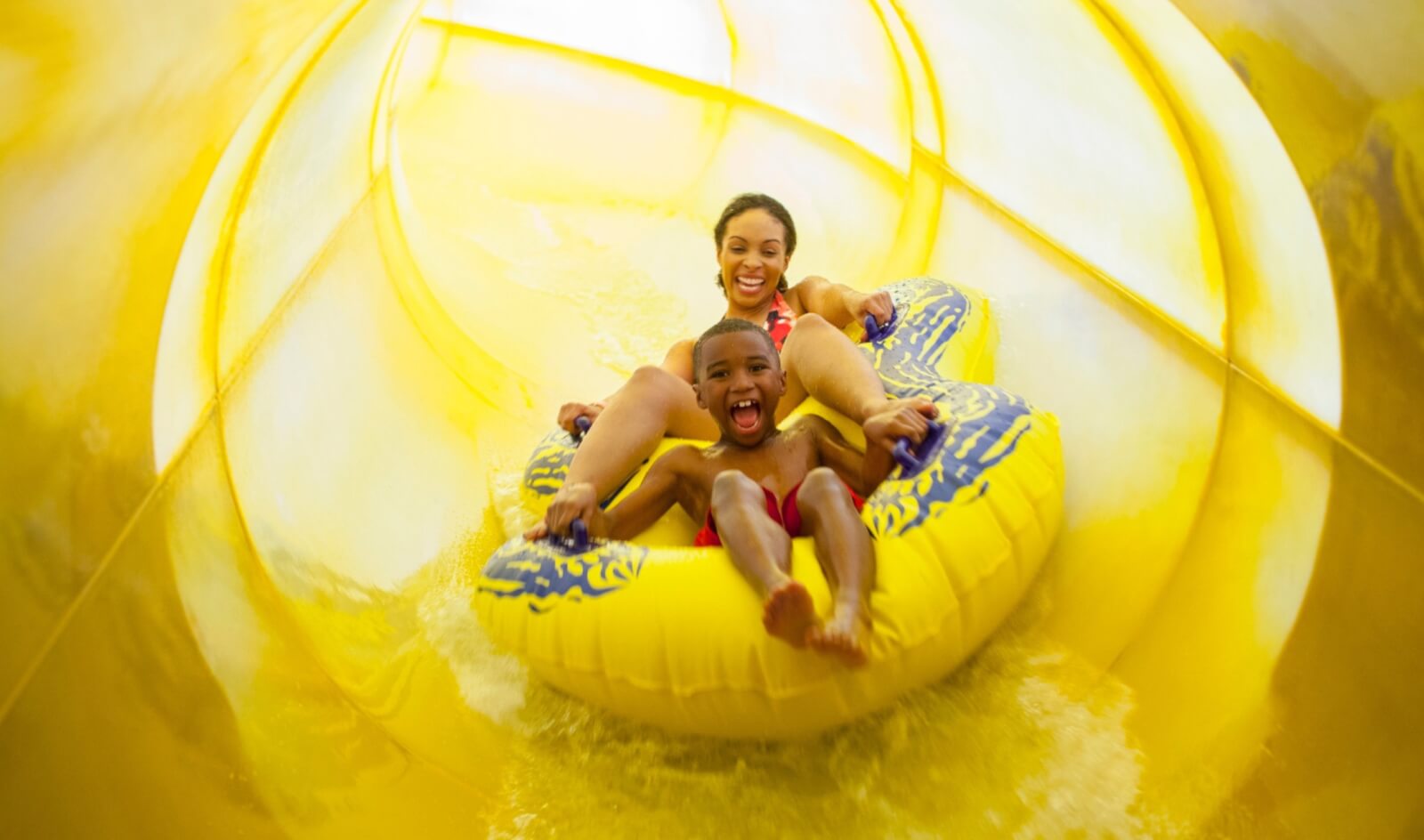 Day 1:
After settling into your "wolf den," there's no better way to burn off some post-travel steam than a trip to the indoor waterpark downstairs. Named the "Best Indoor Waterpark Near Phoenix," this playscape promises to be a splashing good time every time. Throw on your suits and hit the Raccoon Lagoon, Slap Tail Pond, Talking Stick Treehouse, or Alberta Falls. With a lazy river, a river "run," multiple waterslides, splash pads, swimming pools, and hot tubs, your whole pack is guaranteed to be howling with glee after some much-deserved time swimming, soaking, splashing, and sliding around.
Once everyone has had a chance to unwind, it's time for dinner. Head over to Barnwood, where you can refuel on burgers, soups, salads, pasta, and more. Indulge in delicious and locally sourced meals like their Lodge Smoked St. Louis Ribs or their Campfire Cobbler.
Day 2:
Start your day with breakfast at the Campfire Kitchen with a serving of farm fresh eggs, signature wolf waffles, fresh fruit, granola, and more. Open from 7-11 a.m. daily it's the perfect place to grab a meal before a day of play.
Once fed, head over to Butterfly Wonderland — the country's largest butterfly conservancy — for an immersive rainforest experience in the desert. Walk among the butterflies, get close to exotic reptiles, and learn all about the rivers of the Amazon. Capture once-in-a-lifetime family photos that are guaranteed to make hearts flutter for years to come.
From there, head next door for a prehistoric adventure at Pangaea: Land of the Dinosaurs, an interactive and educational exhibit space with more than 50 life-sized animatronic dinosaurs. Explore countless "dino-mite" attractions like the Dino Dig Pit or panning for real fossils and gemstones — the ultimate souvenirs. Afterward, the prehistoric fun doesn't stop. Hit Pangea Grill for lunch, and enjoy dinosaur-themed entrees like Jurassica Pitas and Raptor Wraps.
For dinner, spend an evening dining with medieval knights at a Medieval Times Dinner and Tournament. Across the drawbridge of an 11th Century replica castle exists a whole new world. For dinner, feast on a four-course dinner of soup, potatoes, roasted chicken, corn, and dessert, and watch as knights duel to preserve the throne and their queen's honor. This two-hour epic tournament includes everything from jousting to live-action sword fights.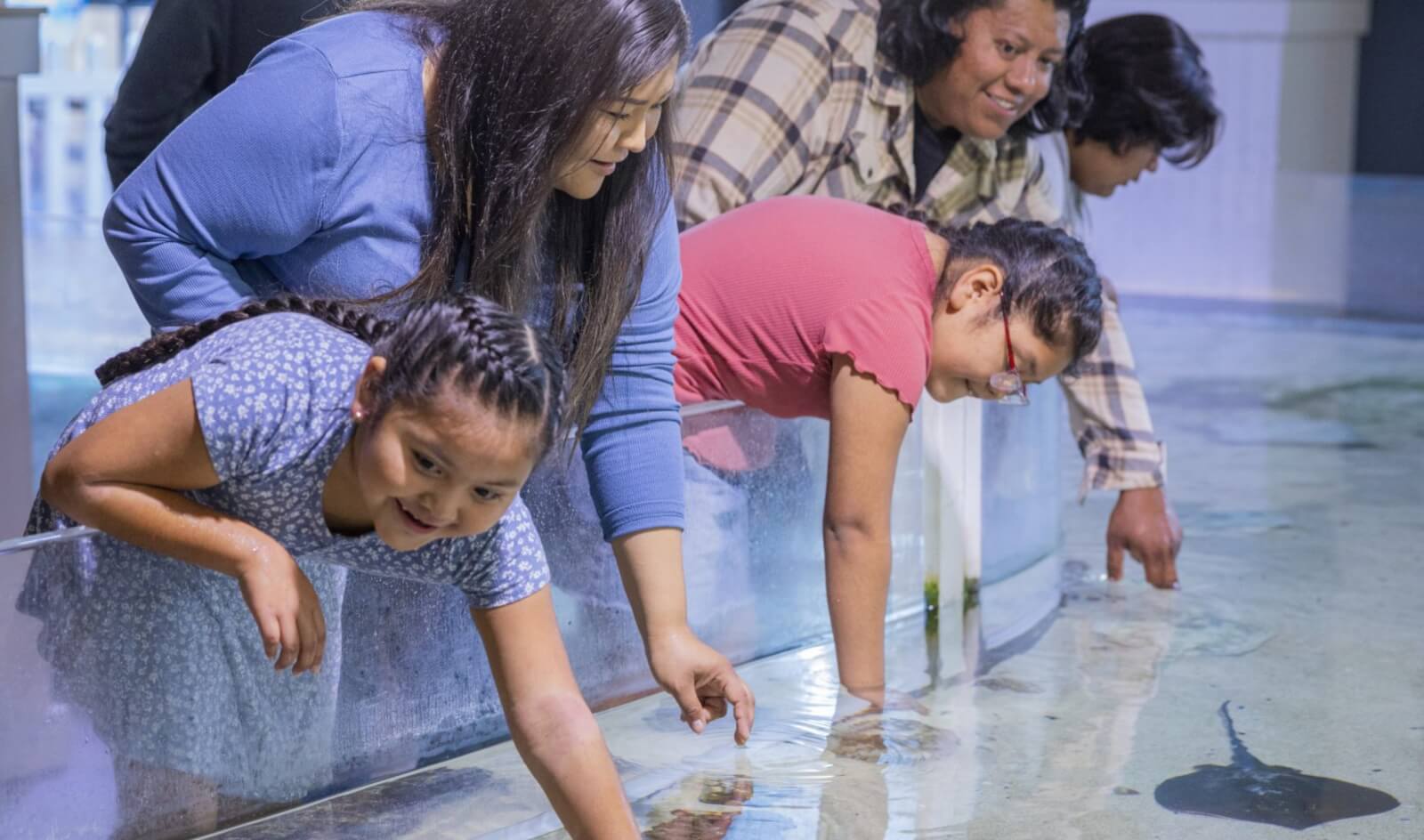 Day 3:
Rise and shine! Start day three off right with breakfast at Playa Bowls. Choose from a selection of freshly made coffee, juice, smoothies, and fruit bowls. Made from delicious and refreshing ingredients like coconut, pitaya, and acai, Playa Bowls offers a wide variety of fruit and granola toppings that are sure to delight even the pickiest eaters in your crew.
After breakfast, make your way to the OdySea Aquarium for a fin-tastic afternoon learning all about aquatic life. As Arizona's largest aquarium, OdySea is home to more than 300 species and 6,000 animals and offers entertaining and educational exhibits on everything from sharks to penguins. For an unforgettable day, take an Underwater SeaTrek with manta rays, or descend the Deep Ocean Escalator to explore the seafloor.
For an afternoon sweet treat, keep with the aquatic theme and walk over to Frozen Penguin for a custom ice cream sandwich made from your choice of cookies or brownies.
Following a full day of adventures, plan for a laidback evening at Roadhouse Cinemas — Arizona's favorite dine-in movie theater. Catch a family-friendly movie, get cozy in comfortable recliners, and enjoy gourmet meals like Home Alone Pizza or the Epic Cheese Quesadilla. 
Day 4:
On day four, swing into action at Imagine 3D Mini Golf. Lit by blacklight, this fantastical playscape feels otherworldly. Don a pair of 3D glasses and play your way through themed courses like dragon caves, sunken pirate ships, and alien planets. 
For a spec-taco-lar lunch, there's no better place than Rusty Tacos. Serving authentic street-style tacos, choose from a menu of fan favorites like fish, roasted pork, or black bean tacos. And with a dedicated kids menu serving classics like quesadillas and chicken nachos, lunch has never been so easy or delicious.
Round off your day with an evening of family-friendly competition at Mavrix. Enjoy arcade games, bowling, laser tag, billiards, lawn games, and more. Refuel between games at the in-house sports bar, the Trophy Room Grill, serving toasted pretzels and mega melts. 
Day 5:
On your last day in Salt River's Talking Stick Entertainment District, make dreams of skydiving a reality at iFly Indoor Skydiving. Gear up, get guided instruction from certified instructors, and dive into vertical wind tunnels for the thrill of a lifetime. Perfect for kids and adults alike, this one-of-a-kind experience is a safe way to simulate the sensation of skydiving. For parties greater than two, reservations are required. 
Afterward, capture unforgettable family memories and take time to learn and reflect at USS Arizona Memorial Gardens at Salt River. Comprised of 1,500 commemorative, lighted columns, this memorial garden honors the lives lost during the WWII attack on the USS Arizona. Visit a piece of the original USS Arizona Boat House — the largest relic shipped outside of Pearl Harbor. Gain a new sense of perspective on local and national history while paying homage to those who lived and died aboard the vessel.
Finally, make your way to Spinatos Pizzeria for a final dinner with the fam. Order appetizers and a pizza (or two) for the table. Savor popular dishes like cheesy garlic bread, stuffed mushrooms, dinner salad, and super six pizza. And for the final vacation desert? Conclude your evening at Rewind with some cereal-infused ice cream.