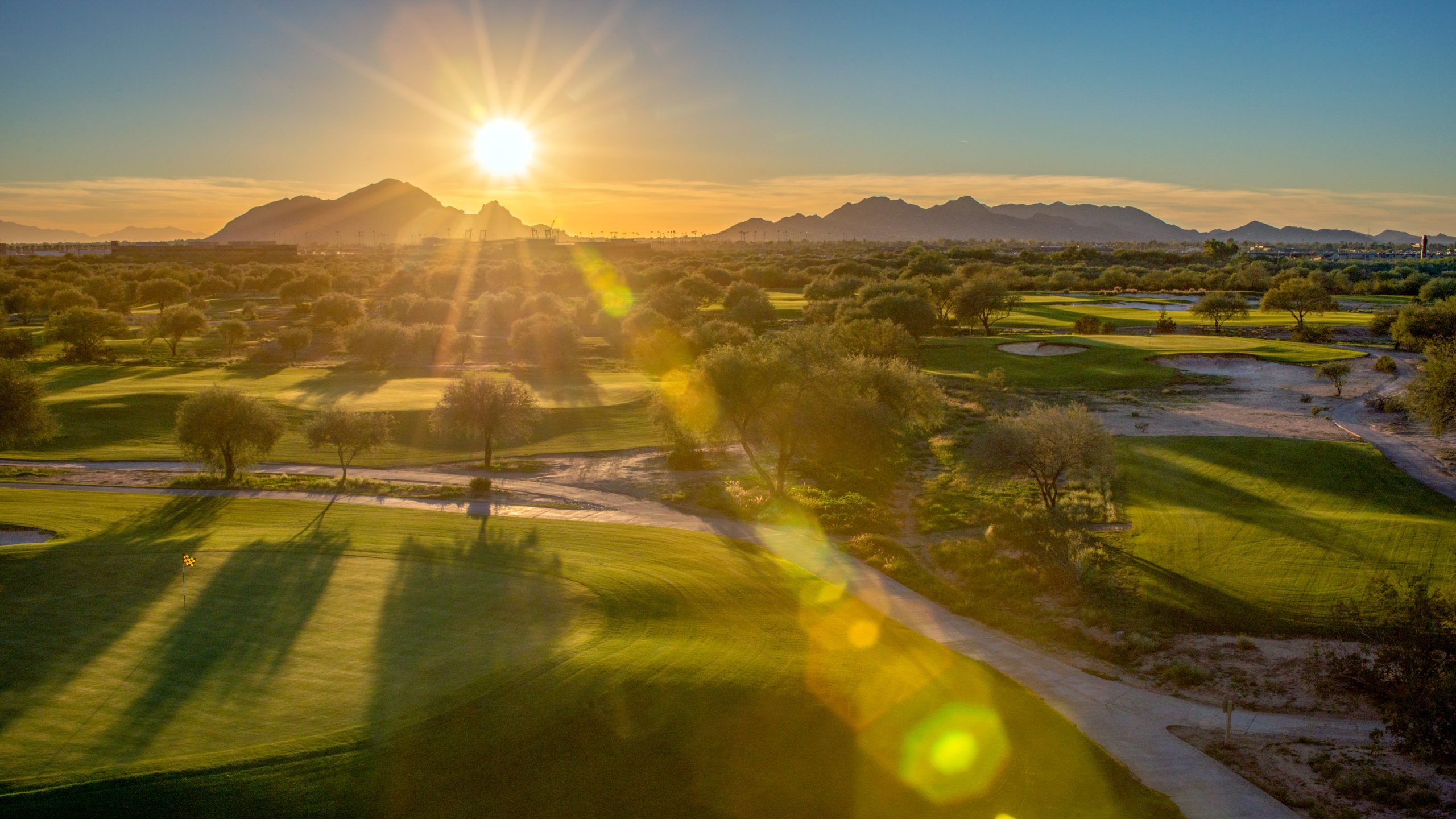 Stay for the Play
With the world-renowned Salt River Fields at Talking Stick, Salt River is a true paradise for baseball aficionados. Soak up the electrifying atmosphere of a ball game, and then extend your stay to enjoy even more thrilling activities. Immerse yourself in a weekend of nonstop sports fun and excitement.
Where to Stay
When it comes to comfort and convenience, the Residence Inn Scottsdale Salt River is your home base for a sports-filled weekend getaway. Not only is it located just minutes away from the Salt River Fields, but it also offers spacious suites that are perfect for groups of all sizes. Enjoy a home-away-from-home experience with fully equipped kitchens, separate living and sleeping areas, breakfast buffets, a fitness center, and more.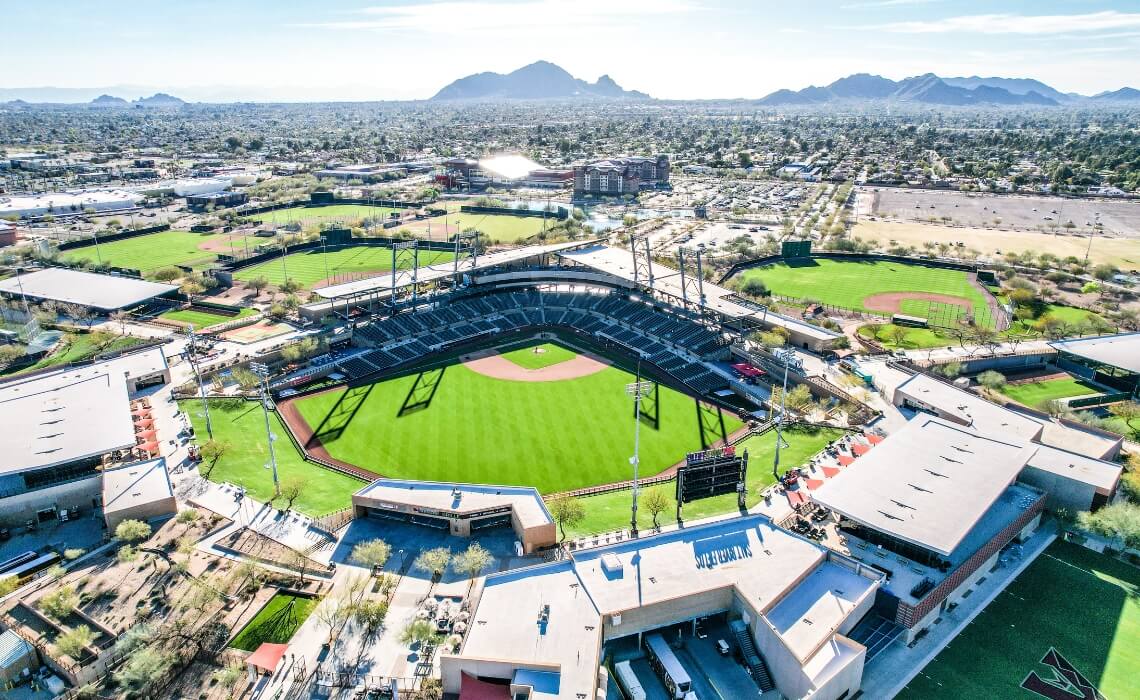 Day 1
Pack your sunblock and peanuts because day one is all about America's favorite pastime, baseball. With over 300 sunny days annually, there's a reason major league teams like the Arizona Diamondbacks and the Colorado Rockies use Salt River Fields for Spring Training every year. Purchase single or multi-game tickets between March and April, and catch anywhere up to 22 games before the official season begins.
And if you're visiting in the autumn, don't miss the MLB Arizona Fall League. At the end of the regular season, Salt River Fields joins other local ballparks in hosting the MLB's top minor league prospects. From October to November, players compete on combined teams in the hopes of making it on a major league roster. Join in the fun and excitement, and watch as six teams — 180 players — hit the field.
After rooting for your favorite team, end your sports-filled day on a high note with a satisfying meal at the Angry Crab Shack. Indulge in mouthwatering seafood dishes like juicy crab legs, succulent shrimp, and plump clams. Wash it all down with an ice-cold beer or refreshing cocktail from the bar.
Day 2
Following a day of baseball, wake up early and head out to the golf course for an unforgettable day on the green. Choose from the exceptional golf experiences at Topgolf, Imagine 3D Mini Golf, or Talking Stick Golf Club, each offering their own unique twist on the game. Whether you're a seasoned pro or just looking to improve your swing, you'll find the perfect course for your skills and interests. Take in the picturesque scenery, practice your putting, and enjoy a friendly competition with friends or family. Savor the feeling of hitting a perfect shot and the thrill of sinking a long putt.
After a morning of golf, recharge with a pick-me-up from the Black Rock Coffee Bar, where you can order craft coffee and a variety of breakfast options to fuel your adventures.
Next, head over to Bam Kazam — the world's first human-sized arcade — to test both your mental and physical skills. Bring the crew for an adrenaline-pumping adventure that combines escape room-style puzzles and ninja warrior obstacles for a fun and challenging afternoon of play. Choose from fan-favorites game rooms like Rat Trap or Cat Burgular, and experience everything from tightrope walking to musical challenges.
Finally, cap the day off with a hearty meal at Texas Roadhouse for dinner, where you can sink your teeth into sumptuous steaks, ribs, and other classic American fares.
Day 3
On day three, rev your engines and head over to Octane Raceway for an adrenaline-fueled experience. Get your blood pumping with high-speed action as you race around an indoor track in go-karts, where speeds can reach 45+ miles per hour on the straightaways.
Afterward, get in touch with your inner lumberjack and try your hand at axe throwing at Octane's onsite course. This fast-growing sport is equal parts skill and fun, where players throw axes at targets in a friendly competition. With professional instructors and a safe, controlled environment, you can focus on perfecting your aim and having a great time.
Then, step into a world of virtual reality at Velocity VR, the in-house virtual arcade. This cutting-edge gaming experience will transport you to new and exciting worlds where you can battle monsters, explore distant galaxies, and much more.
For lunch, grab a bite at the onsite sports bar, Brickyard Grill. With an extensive menu of familiar favorites like crispy chicken sandwiches, juicy burgers, and loaded nachos, there's something for everyone. Enjoy your food while taking a break from the action, relaxing on the outdoor patio, and watching the latest sports highlights on the jumbotron screen.
Finally, head next door to Mavrix, the sister property of Octane Raceway. This entertainment destination offers even more continuous fun, featuring billiards tables, 22 bowling lanes, more than 80 arcade games, and a laser tag arena. And for dinner, check out the 5,000-square-foot restaurant and bar, the Trophy Room, where you can dine on delectable bites from a chef-curated menu, and sip on craft beers and custom cocktails. Kick back with a drink and enjoy the remainder of the evening and watching a game on one of the dozens of TVs streaming the latest match.
By the end of your trip, you will have experienced some of the best sports activities that Salt River has to offer. And with the comfortable accommodations at Residence Inn Scottsdale Salt River, you'll be well-rested and ready for whatever adventures come your way.